A much-anticipated children's play facility in Scotter is now ready for action with its official opening ceremony held on 19 July 2021, just in time for the school summer holidays to start.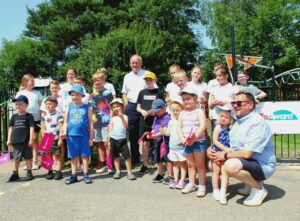 Scotter War Memorial Playing Fields Committee secured £125,000 towards a desperately needed brand new play area for the children of the parish- including £70,000 from Biffa Award. as part of the Landfill Communities Fund.
It has come after years of community events, fundraising and volunteering to work out what the children of the parish would like and how much it would cost.  Many of the children who will benefit from the equipment attend the school next to the park.  They have seen the transformation over the recent months, with the removal of the tired, old equipment and the installation of the new equipment including a new toddler and junior children's play area and a fantastic double zip line for older children.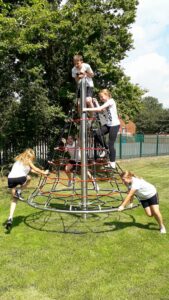 Martin Ely, project lead said, "It's great to see all our hard work come to fruition and to see the children enjoying themselves.  There were some additional challenges along the way – like Brexit and Covid – but we got there!  I'd like to say a massive thank you to all the people and organisations that have helped out – without their support this would not have happened and now we have a great facility in the village that's been built to last for many years."
Children from Scotter Pre-school, Liz Parkin Childcare and Scotter Primary School helped officially open the new play area .
Ewan, 11: "My favourite bit is the climbing frame, it's got lots of things to do on it, I really like the monkey bars."
Toby, 11: "It's way better than the last play area, there are a lot more things, it's lots of fun!"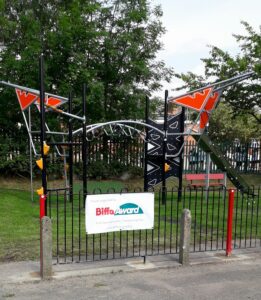 Millie, 11: "I like the bucket swing because it goes higher than the other ones! The new area is better designed as it's not as cramped as the old one."
Rachel Maidment, Biffa Award Grants Manager, added: "At Biffa Award we love supporting projects which enhance recreation facilities for children and young people, such as the transformation of this play area in Scotter. It is great to see the difference that funding has made."