Funding for partnership projects
Do you have an exciting project that will inspire generations, attract huge visitor numbers or help wildlife to survive and thrive?
We are currently welcoming online Expressions of Interest for our Partnership Grants Schemes, with funding of between £250,000 and £750,000 available for inspiring projects that will create a significant impact.
As in previous funding rounds, we are looking for large-scale Built Environment projects that are inspirational, creative and innovative, attracting in excess of tens of thousands of visitors each year, and significant Natural Environment projects that protect, enhance and safeguard habitats or species.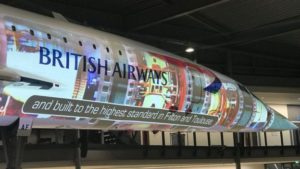 Built Environment projects should transform cultural, heritage or visitor centres. They should inspire and promote learning, creativity and participation on a grand scale. Previous projects funded under this theme include the redevelopment of a spectacular science, technology, engineering and maths (STEM) experience at Winchester Science Museum, the creation of a world-class maritime exhibition at Chatham Historic Dockyard and the transformation of a former First World War aircraft hangar into a state-of-the-art aerospace museum.
Natural Environment projects should restore or improve the environment and the natural systems or habitats that support it, promoting nature's recovery. Previous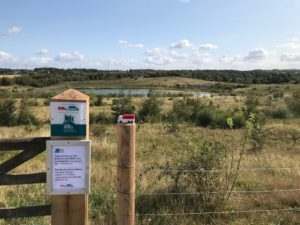 projects funded under this theme include reintroducing Beavers to Knapdale Forest in Scotland, restoring 100 hectares of peatlands in the North Pennines and creating hundreds of acres of rich pollinator habitat and wildflower meadows across England and Wales.
If you think you have a project that fits our criteria, the deadline for submitting an expression of interest for our Built Environment and Natural Environment Partnership Grants Schemes is Friday, August 7, 2020.
In a change from 2019, both themes will be considered by the board in the same round. Projects must be ready to start by February 2021 with any other funding required already in place.
Please remember to read our Guidance Notes before applying.
Deadlines
Round One Deadline
Online Expression of Interest submission: CLOSED
Round Two Deadline
Online Expression of Interest submission: midnight on 7 August 2020
Funding decision to be made: December 2020
Preference will be given to projects:
in which Biffa Award is the majority funder
which work in partnership with other organisations
which engage with people through improving their knowledge of the asset
General Criteria
The applicant organisation and project must be eligible for enrolment and registration with the scheme regulator, ENTRUST. This will be a condition of any grant approved.
Organisations must be not for profit. Local authorities cannot apply or enrol.
Applications must be for between £250,000 – £750,000.
Each project site must be within 15 miles of a significant Biffa operation or active Biffa landfill site. Check your project's postcode using the Postcode Checker below.
Each project site must also within 10 miles of any licensed landfill site. To find your nearest landfill site, telephone the regulator Entrust on 01926 488300.
If you're not the landowner you must have a signed landowner agreement in place agreeing to access for maintenance, surveying and monitoring for a period of not less than 25 years.
There must be a minimum of 104 days of full public access to the project per year.
Any Biffa Award grant must be used for site-based improvement work, not for movable equipment, staff core costs or storage facilities.
The majority of costs must be direct capital delivery work.
Biffa Award is unable to fund requests to help an existing facility meet the requirements of the Disability Discrimination Act.
Biffa Award is unable to fund retrospectively, so you should only apply for funding for work that will take place in the future.
Staff costs must not exceed 7.5% of the deliverable capital elements.
Specifically for Natural Environment projects:
Projects must be working to Biodiversity 2020 – England Biodiversity Strategy to reduce biodiversity loss, its successor, or  a Local Biodiversity Action Plan target. See 25 year environment plan.
Research will not be funded.
There must be a management plan in place for the key species/habitat(s) involved for each site.
Please note that it is unlikely the Board will consider applications for projects on a site that have already received Biffa Award funding in the last 10 years.
Am I Eligible?

Checking
I live within 10 miles of an active Landfill site.
Unfortunately you are not eligible for a grant from Biffa Award
Begin Application