Fact File
Project/Applicant Name:
Braydon Forest Marsh Fritillary Project
Theme:
Partnership Project
Forty-four acres of land, once at risk from development, has been purchased by Wiltshire Wildlife Trust, thanks to £442,941 of Biffa Award funding, quadrupling the size of the trust's Emmett Hill site.
The purchase has secured vital habitat and is supporting the long-term recovery for the rare, but once flourishing, marsh fritillary butterfly which was commonly found in North Wiltshire until the 1990s.
In recent years it has declined to no more than one or two colonies due to loss of habitat. The butterfly can only thrive when it's able to move around a network of breeding sites, as not every site will be suitable every year.
The purchase of the land means that the site can be restored through green hay and plug planting to create a wildflower-rich, shrubby pasture land covered with the marsh fritillary butterfly's favourite food source – devil's-bit scabious.
Many other species are also benefitting, including other species of butterfly, small mammals, barn owls, kestrels, swallows, grass snakes and bats.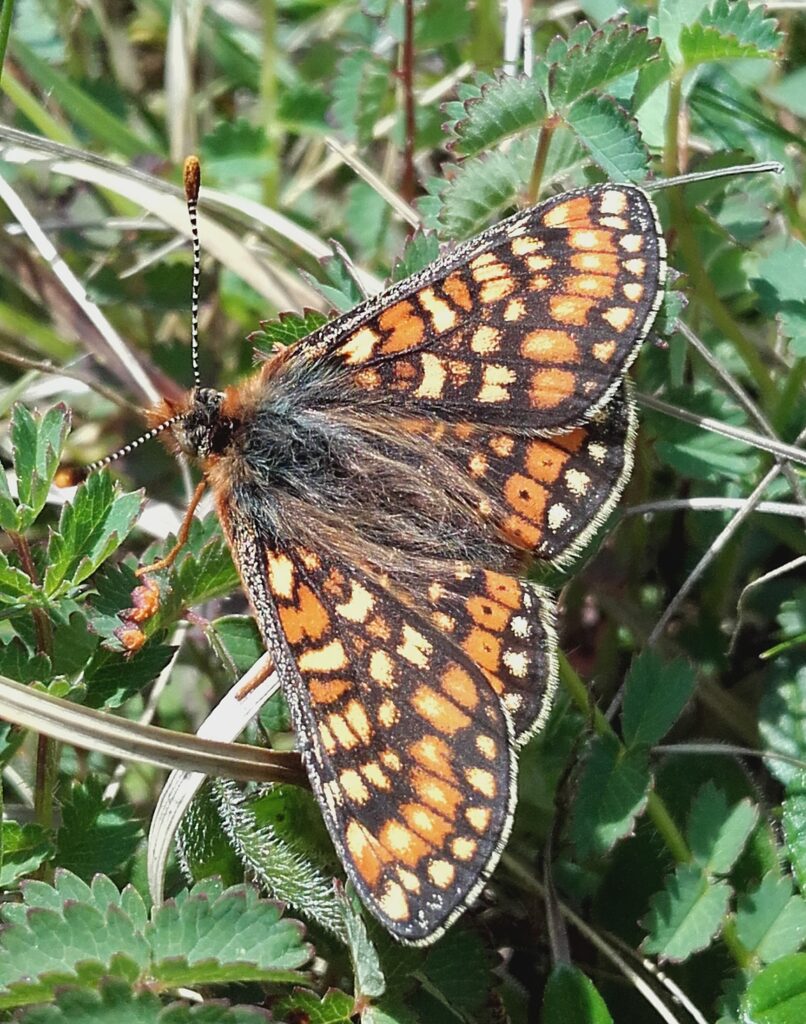 Back to our Impact.