Fact File
Project/Applicant Name:
Securing Attenborough's legacy
Theme:
Partnership Project
The future of Attenborough Nature Reserve has been secured thanks to substantial funding from Biffa Award.
A campaign to save the site, backed by Sir David Attenborough, was launched in 2019 by Nottinghamshire Wildlife Trust. A £750,000 Biffa Award grant enabled the Trust to purchase the reserve and further fundraising ensured its future is secure for years to come.
More than 500,000 people visit the nature reserve every year in a bid to see the kingfisher, as well as the 450 species of plants, 400 moth species, 160 bird species and even 100 species of hoverfly.
Since being opened by Sir David in 1966 Attenborough Nature Reserve, situated on the edge of Nottingham, has become one of the best loved nature reserves in the UK. It has been managed by Nottinghamshire Wildlife Trust for over 50 years following the end of commercial sand and gravel extraction which helped shape the site for almost a century.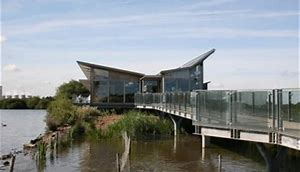 It is a privilege to be able to play such a significant part in the purchase of Attenborough Nature Reserve. Biffa Award granted Nottinghamshire Wildlife Trust the maximum amount of funding possible which shows the importance that we have placed on the purchase of this reserve - Rachel Maidment, Biffa Award Grants Manager
Back to our Impact.